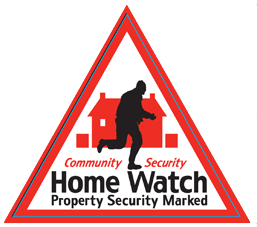 If you have any information concerning Crime or Criminals and wish to remain totally anonymous, then you can contact Crimestopppers on 0800 555 111 or via the Crimestoppers Trust web site

www.crimestoppers-uk.org

www.cheshire.police.uk



Warnings About Various Scams
A number of people have reported receiving a call from an automated service, claiming to offer a cash award linked to pensions. The message suggests if you are over 65 and drawing a deferred company pension you are entitled to a payout.
Claiming to come from the Pension Service, the message requests bank details and asks you to press button 5 to continue in order to
access a cash payout of £1,000.
If you receive this call you are advised to hang up immediately.
If you are due anything extra in relation to a pension you would be contacted formally by the pension provider.
Protect yourself and NEVER provide personal information to a cold caller.
Please pass this information to family, friends, neighbours and anyone you think maybe vulnerable.
For general consumer advice ring Citizens Advice Consumer Service on
08454 04 05 06
or visit
http://www.adviceguide.org.uk/
http://www.tswarrington.co.uk/
Computer Virus Scam – Beware of bogus phone call

Trading Standards has again received a new wave of calls from residents reporting a telephone scam in operation.
Please be extremely cautious should you receive a call from someone claiming they can solve a problem 'they say' you have with your computer. The caller may claim to be from Microsoft.
The caller will claim your computer contains a virus and they can help to remove it with remote access. Please do not be fooled into allowing access to your computer.
Do not open any programme or download any software even if you are told that should the problem not be solved, the computer will become unusable. This is a scam.
It has been confirmed by Royal Mail. The Trading Standards Office are making people aware of the following scam:

A card is posted through your door from a company called PDS (Parcel Delivery Service) suggesting that they were unable to deliver a parcel and that you need to contact them on 0906 6611911 (a Premium rate number).

DO NOT call this number, as this is a mail scam originating from Belize.

If you call the number and you start to hear a recorded message you will already have been billed £315 for the phone call.
Cheshire Constabulary Western Watch Office supports Home Watch Schemes across Chester, Ellesmere Port, Neston and Vale Royal, and is based in the Western Partnership Office, Northwich Police Station.
Telephone 01606 364291
E-mail
western.watch@cheshire.pnn.police.uk
TO CONTACT THE POLICE CALL
101

IF YOU WISH TO PASS INFORMATION VIA AN INDEPENDENT ANONYMOUS SOURCE YOU CAN
CALL CRIME STOPPERS ON 0800 555 111, OR E MAIL www.crimestoppers-uk.org
Talking West Cheshire
Trading Standards advise not to buy goods or services at the door
Cheshire West and Chester Council Trading Standards are advising people not to buy goods or services at the door as part of this year's National Consumer Week campaign –
'Cold calling – Don't buy it'.
The following top tips to avoid being taken advantage of are:
Never agree to have work done by someone calling uninvited at your door.

If you need work carrying out to your property, make sure you shop around, get two or three written quotations for the cost of the work before agreeing to accept one.

Check out the trader's details, ensure that you have a full address and if possible a landline telephone number.

Only pay a reasonable deposit up front. This should not be more than 10% of the total cost.

Don't agree to have work carried out straight away - take some time to think about it.

Take recommendations from friends or family who may have recently had work carried out.
Councillor Lynn Riley, Executive Member for Community and Environment said: "We issue this advice on a regular basis and it is good that it is now in the national focus "Never agree to buy goods or services at the door as you don't know who you are dealing with.
"Some doorstep traders are out to take advantage of vulnerable consumers and pressurise householders into buying goods or having work carried out often at an inflated price and to a poor standard. "Remember in most circumstances you have a 7 day cooling off period if you agree to work at your home".
For details of reputable local traders:
For further help and advice about all consumer matters call Citizens Advice Consumer Service on 08454 040506
Detailed below is a copy of a press release from Crimestoppers relating to the theft of a metal plaque in Warrington. If anyone has any information about this incident please contact Cheshire Police Tel 101 or Crimestoppers Tel 0800 555 111


For your information
Crimestoppers offer up to £2,000 reward for information on the theft of plaque for boys killed in Cheshire